Finding a lawyer can be hard work. How do you know who's good and how much it should cost? That's where we can help. We have hundreds of hand-picked and rated lawyers ready to help in three easy steps: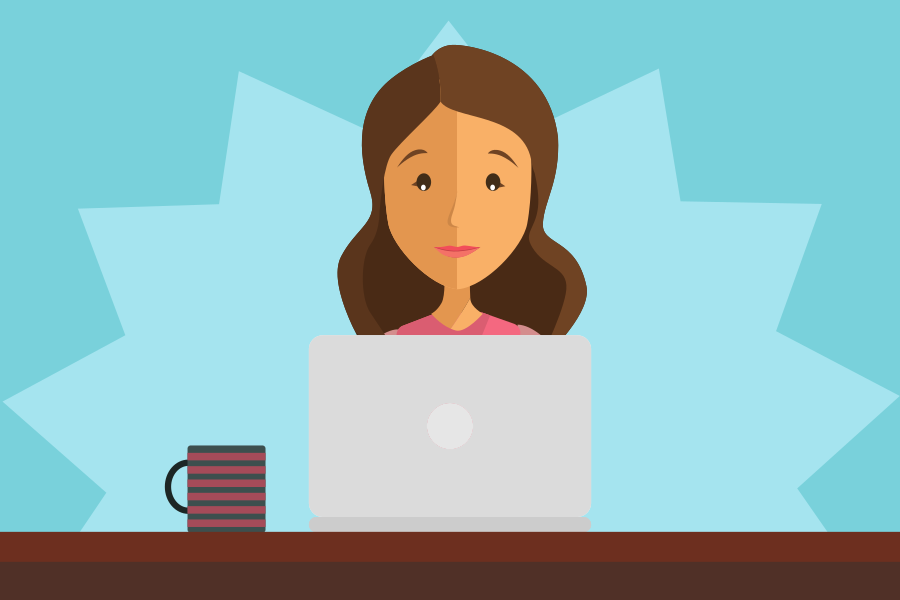 1. Post your job, for free
Answer a few questions about your enquiry so we can match you with the right experts and get you accurate quotes.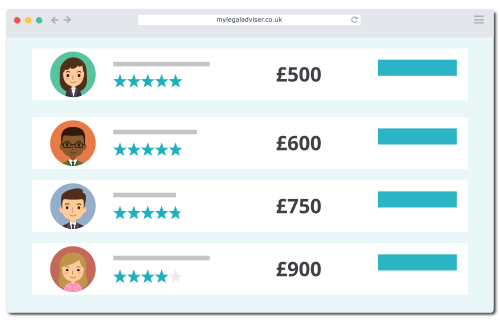 Within minutes you'll start receiving quotes from vetted, local, lawyers through our site.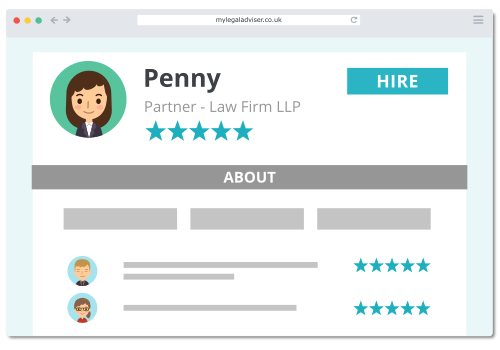 Compare fees, profiles and ratings, then choose who to share your details with. Hire when you're ready. Simple!
100% free to use, you don't pay us a penny
Choose who to share your details with, no unwanted calls or emails
Our lawyers are competing for your business, so you save 44%
Excellent, easy to use, reliable and fair. Thank you MyLegalAdviser!


I found a quote I liked and the guy is just lovely. I have confidence in this site and shall use again thank you...

Fast response. Put me in touch with a very helpful solicitor. I recommend their service.